SHIPPING INFORMATION
FOR ITEMS ORDERED AT OUR ONLINE STORE

WE SHIP FAST: Most orders leave our warehouse within 2 business days, many within 24 hours. Most of the packages we send out arrive within 5 working days - many take only two or three days.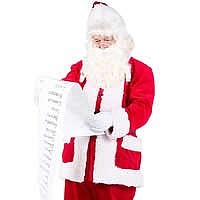 During the Christmas Holiday season it can take an extra 2 or 3 days for shipments because the shipping services are very busy.

We strive to ship within two business days. Sometimes a delay will occur if we are out of stock. Some items list alternate shipping times on their specific web pages. Only expedited orders will be notified of any delays.
All packages a
re shipped by UPS or USPS - Priority Mail. Whichever gives us the best service within the shipping cost parameters and time frame we have to work with!

We Reserve The Right - To Ship Your Items - In the Most Economical Way.
How Much Does Shipping Cost:
The Shipping/Delivery and Handling Cost vary based on weight, size and destination. In a continuing attempt to deliver our products, in a market of fluctuating fuel and transportation cost, we make every effort to keep our shipping rates as fair as possible. To accommodate all of our customers needs, our shipping rates are set up by zones and calculated on estimated weights.
Unfortunately, the way shipping works in most cases, it costs as much to ship a one pound package as it does a 3 pound package. ( It is no different than if you drive to the store for a gallon of milk or a whole bag of groceries, your car uses the same amount of gas. )
Shipping costs are calculated at the time of checkout by our shopping cart, based on the weight of your order and the method of shipment.
The shipping and billing address does not have to be the same - you can purchase an order and have it shipped to a different address than your credit card billing address. You'll see this on the order form.
NOTE:
USPS –
Priority Mail is many times the least expensive option for light packages, typically less than 4 pounds in weight or $30.00 in value.
NOTE:
Extra charges may apply for rerouting, redelivering, or reshipping if the address or information provided by you is incorrect. Please verify all your address information the as the slightest error can result in mis-delivery.
Packages CAN ONLY be shipped to P.O. Boxes by USPS Priority Mail Service. We do ship to APO and FPO.
Which Shipping Option Is Best:
UPS GROUND Transportation:
Best if you are not in a rush and the shipment weighs more than 3 or 4 lbs.

UPS has a very good tracking system. Average delivery time: 2–7 business days within the entire continental US.

Monday–Friday delivery is by the end of the business day.
Do not choose for PO BOX Shipments.
PRIORITY MAIL:
Is normally the cheapest shipping option for smaller orders less than $30 or 4lbs in weight.
Mail is expensive for heavier shipments. Average delivery time: 2–7 business days within the entire continental US. Monday–Saturday delivery is by the end of the business day. This is the only option if you are shipping to a PO BOX.
USPS Priority Mail and Oversized Package -
Due to the new USPS rate changes, we reserve the right to ship any oversized package using UPS to prevent additional shipping charges to our customers. Any package over one cubic foot (12x12x12 ft.) is considered oversized.
UPS 2 DAY AIR:

Sorry at this time we do not offer this service.
UPS NEXT DAY AIR:
Sorry at this time we do not offer this service.
International Shipping:
Sorry at this time we do not offer this service.
Interruption of Service:
ClearCelloBags, UPS and USPS shall not be liable for any interruption of service due to causes beyond its control, including, but not limited to, the following: the unavailability or refusal of a person to accept delivery of the shipment; acts of God; acts of public authorities acting with actual or apparent authority; acts or omissions of customs or similar authorities; insufficient information provided by a customer; the application of security regulations imposed by the government, or otherwise applicable to the shipment; riots, strikes or other labor disputes; civil unrest; disruptions in air or ground transportation networks and natural disasters.
How Do You Get A Copy Of An Invoice For Your Order:
You will receive a Sales Receipt including shipping & handling charges with your shipment.
When Do We Charge Your Credit Card:
Your credit card is charged at the time you place your order in the shopping cart.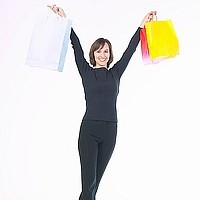 Shopping Cart and Payment Options:
At our website ClearCelloBags, we are able to accept all Major Credit Cards Master Card, Visa, Debit Cards, Discover, American Express, as well as Paypal.
You are also welcome to use this site to shop and select your products, then place your order by Phone, FAX, Email or Regular Mail.
For mail orders, we accept Cashier's Checks OR Money Orders. Make checks payable to: BH SUPPLY and send to the address listed below. Please include your phone number in case we need to contact you.
LOCAL PICK UPS:
We do not sell products listed on our website from our Warehouse location. If you contact us by email with the list of items you want to order, we will have them delivered to The Boarding House Bakery & Supply Shop, located at 409 Parkview St. NE, Massillon, OH 44646. You can pick the items up and pay for them there after we notify you by email that they are ready for pickup. Please include your address and phone number in all emails to us..
Why Would Your Credit Card Be Declined If There Are Sufficient Funds In My Account:
In order to protect our customers from fraudulent transactions, the billing address you list on your order must match the address that your credit card company sends your statement to. If the billing address listed on your order differs from your bank's records, you could be declined. Please verify that your credit card account information is correct and matches that of your credit card company to ensure that they have your most up-to-date information.
Do We Charge Sales Tax:
Within Ohio, we must add sales tax. There is no tax charged for orders shipped outside Ohio. Only orders shipped to an Ohio address have sales tax added.
Privacy:
We do not share any information about our web customers with any other company. None of your personal or order data will be rented, sold, or exchanged in any way. We ask only for the data that we need to effectively complete your order, and we use it for that purpose only.
Security:
This site uses the latest Secure Socket Layer (SSL) technology to ensure the privacy and security of your purchases. The information you send to us is encrypted to prevent unauthorized access during transmission. We guarantee your shopping experience to be safe and free from credit card fraud resulting from the use of our site.
Lost, Stolen Or Damaged Packages:

Once packages have left our facility, we are not responsible for lost, stolen or damaged goods. If the shipping company has documentation that a package was delivered, ClearCelloBags can not be held liable. You will have to work that out with the shipping company.



Returns / Refund Policy and Our Total Satisfaction Guarantee: Simply Put: If you're not happy with your ClearCelloBags purchase, we will fix it, we want you to be happy. Please let us know what happened. You can send it back and get a refund or an exchange. We will do whatever it takes to correct the problem. If there's a shipping issue, we'll work it out, email us and describe the problem. See our email address at the bottom of the page.
This is how it works,
and we hope you think this is fair: If we make a mistake on your order, we'll pay to correct it, and that includes all shipping fees. We'll make it right if we messed it up (Yes, we do occasionally make mistakes, despite our best efforts not to.)
If we sent you the order incorrectly
and you need to return it due to an error on our part, we will accept the return without charging a "restocking fee" and we will pay the return shipping cost. (Of course, we expect the items to be in good condition and saleable if we receive them back!) Because many of our products are used to package food items, we are unable to resell items that have been opened. Please contact us first to get a return authorization.
If we sent you the order correctly
and you need to return it due to an error on your part or if you are completely dissatisfied with an item or items that you ordered and i

f the item or items are not damaged, opened and nothing is missing, a refund will be issued minus shipping and handling costs, plus a 25% restocking charge.

(We expect the items to be in good condition and saleable when we receive them back!)
Because all of our products are used to package food items, we are unable to resell items that have been opened. Please contact us first to get a return authorization.
Example:
Let's say you purchased an item for $50.00 plus $10.50 in shipping and your total invoice was $65.50. The refund would look like this: $50.00 minus 25 % "restocking fee" of $12.50 = $37.50. We would refund you $37.50. You would not receive any refund on the original shipping charges and it would be your responsibility to pay the shipping charges to return the item or items to us.
NOTE:
All Return Authorization Requests Must Be Received Within 10 Days From The Date Of Shipment. All Items Returned Must Be Received In The Original Packaging That It Was Sent In. Please contact us first to get a return authorization, before returning any items. Thank you.
If your purchase is not satisfactory we will make every effort to correct the problem.
Please ship return packages to the address at the bottom of this page. Please make sure you include a copy of your Sales Order Invoice in the package you are returning.

Thank you for shopping at ClearCelloBags.com
We Appreciate Your Business!
ClearCelloBags.com
Division of BH Supply
2504 Tanglewood Dr NE
Massillon, Ohio 44646
Ph: (330) 880-5489
Fax: (330) 833-7295
E-mail: CLICK HERE
WE ARE CLOSED ON SATURDAYS AND SUNDAYS
SAVE 10% OFF ANY ORDER OVER $100.00 - Enter The Promo Code: SAVE10OFF100
Then CLICK APPLY To Receive - 10% OFF Your Order Of $100.00 Or More.
WE DO NOT SHIP TO CANADA OR ANYWHERE INTERNATIONALLY
Serving our customers online since 2008 ClearCelloBags.com.
No part of this website maybe copied or published without expressed written consent and permission from ClearCelloBags.com. Online prices, selections, descriptions, specifications
and images generally match,but may vary and are subject to change without notice.
NOTE: All images of products are for display purposes only
and do not represent the actual size of any item.